Toronto Sets the Stage for UK Film in 2023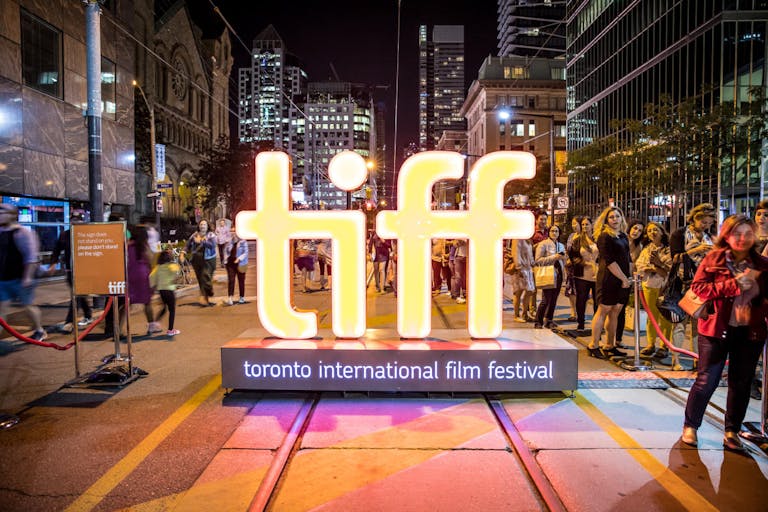 One of the best bellwethers for the Academy Awards in the last two decades has been the Toronto International Film Festival, a reliable launching pad for the best dramas, biopics and breakout filmmakers each year. It's also a place where public audiences get to see films first, alongside critics and distributors. The 2023 programme is crammed with great new films and a fantastic line-up of talent from around the UK, whichwill ensure that the Festival is as thrilling as ever.
One of the exciting gala presentations this year is Lee, the story of legendary photographer Lee Miller. Kate Winslet (Iris, Steve Jobs) plays Miller, who was partying in Paris when World War II prompted her to move in a new and more serious direction. She stars opposite Alexander Skarsgard (The Little Drummer Girl, The Aftermath) in a film directed by legendary cinematographer Ellen Kuras, who previously worked with Winslet on A Little Chaos. Their history together should make this something special. 
The End We Start From also has a gala opening at the Festival, with Jodie Comer (Killing Eve, Help) and Joel Fry (Yesterday) playing new parents caught up in apocalyptic flooding. That comes courtesy of director Mahalia Belo (The Long Song) and also stars Benedict Cumberbatch (1917, The Electric Life of Louis Wain), Mark Strong (Tinker Tailor Soldier Spy) and Gina McKee (My Policeman) in an all-too plausible story of climate disaster. The final UK gala is The Royal Hotel, a tale of two girls backpacking across Australia who take pub jobs to fund their trip – only to be threatened by the clientele. It comes from The Assistant director Kitty Green and her star Julia Garner, joined this time by Jessica Henwick (Game of Thrones).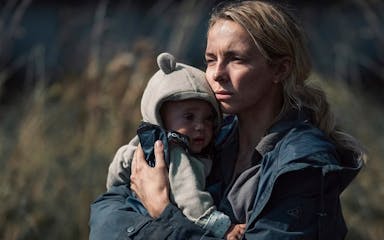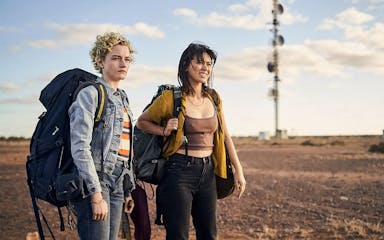 Some of the UK's most consistently exciting directors have new work this year. Shoshana is the latest from Michael Winterbottom (The Trip, Greed), with Douglas Booth (Romeo & Juliet) and Harry Melling (the Harry Potter films) as policemen working on a case in British Mandatory Palestine. Sally El Hosaini, who made a splash last year with The Swimmers, is back co-directing Unicorns with James Krishna Floyd, who worked with her as an actor in My Brother the Devil. Their new collaboration stars Ben Hardy (Bohemian Rhapsody) and newcomer Jason Patel as two potential soul mates who must carefully negotiate their instinctive connection. 
Jonathan Glazer's widely praised The Zone of Interest will also screen; it's Glazer's first film since 2013's extraordinary cult classic Under the Skin. Glazer's leading lady from that film, Scarlett Johansson, also appears in North Star, the directorial debut of Kristen Scott Thomas (Darkest Hour). The star-studded family drama also features Sienna Miller, Freida Pinto (Slumdog Millionaire), Emily Beecham (Little Joe) and Scott Thomas herself as a family reuniting and assessing their lives. Another new debutante director is Molly Manning Walker, who will show Toronto How to Have Sex. Walker worked as director of photography on the charming British drama Scrapper recently, before winning prizes at Cannes with this teen drama.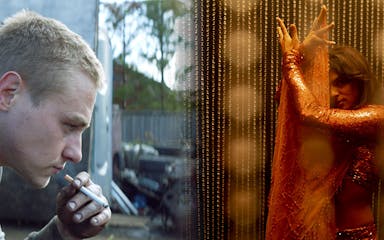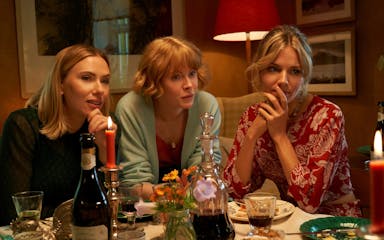 Anand Tucker (Girl with The Pearl Earring) will be there with The Critic, a drama that sees a vicious theatre writer (Ian McKellen,  All Is True) go to war with an actress (Gemma Arterton, Summerland, Vita & Virginia). There is more poison pen in Wicked Little Letters from Thea Sharrock (Me Before You), a story of rivalries in a small village, led by Olivia Colman (The Favourite) and Jessie Buckley (Wild Rose).  
But not every letter is so hurtful. James Hawes, director of prestige TV like Black Mirror and Slow Horses, has made One Life, about World War II hero Sir Nicholas Winton, with Johnny Flynn (Operation Mincemeat) as the young Winton and Sir Anthony Hopkins (The Father) as the older man who learns how much he has accomplished. Another, very different,  biopic is Widow Clicquot, from director Thomas Napper (Jawbone), with Haley Bennet (Cyrano) starring as the titular champagne pioneer.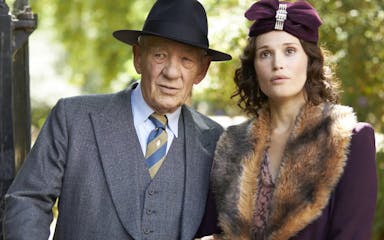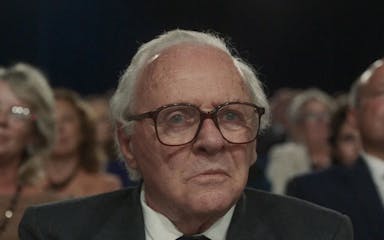 Want more? There's Next Goal Wins, Taika Waititi's long-awaited comedy about the world's worst soccer team, starring Michael Fassbender (A Dangerous Method); Close To You, Dominic Savage's intimate drama starring Elliot Page as a young man returning home for the first time since his transition; The Teacher, Farah Nabulsi's drama about grief and loss; Janis Pugh's uplifting musical drama Chuck Chuck Baby, set in a small Welsh town; and The Settlers, with Sam Spruell (Legend) and Mark Stanley (Happy Valley) among those on a bloody expedition to Patagonia in a searing revisionist western from Chilean director Felipe Gálvez Haberle.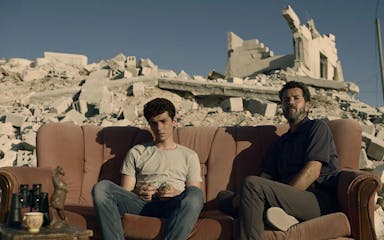 In the documentary strand, Copa '71 uncovers the amazing story of the unofficial 1971 Women's World Cup; Defiant is an all-too-timely account of Ukraine's struggle against the Russian invasion; the incredible and disturbing true story of The Contestant chronicles a 1998 reality show from Japan; and The Pigeon Tunnel is Errol Morris' in-depth interview with the late, great spy novelist John LeCarré. 
The short films this year include WOACA, from actor Mackenzie Davis (Black Mirror, The Martian); trans drama A Bird Called Memory from Leonardo Martinelli; relationship drama Mast-Del, from Maryam Tafakory; and a stressed violinist whose monsters come to life in Renee Zhan's Shé. To cap it all off is a taste of TV show Alice & Jack, starring Domhnall Gleeson (Ex Machina) and Andrea Riseborough (The Death of Stalin, Roald Dahl's Matilda The Musical) as a couple in a loving but imperfect relationship.  
Romance, intrigue, suspense and drama: it's all ready to go. Now all we need are some tickets to Canada…