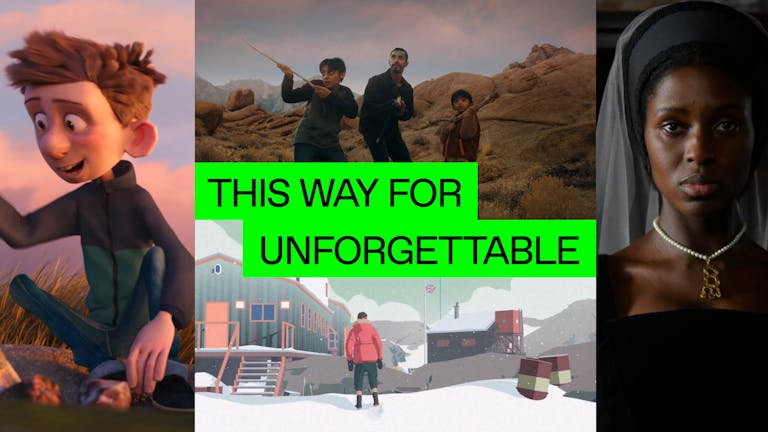 ScreenUK promotes UK screen content internationally.
We showcase and celebrate UK independent-spirited film, TV, animation and games.
We exist to inspire global audiences to discover the best of UK talent. We aim to unearth and unleash our unique stories onto any screen in the world.
Offering a unique curatorial lens, ScreenUK is dedicated to enhancing and expanding global perceptions of UK screen content, as a gateway to exploring brilliant titles from across the UK.
ScreenUK is delivered as part of the UK Global Screen Fund, financed by the UK Government's Department for Digital, Culture, Media & Sport and administered by the BFI.
We're more than just one country.
We're England, Scotland, Wales, Northern Ireland and every region, city, town, village and corner of this place we all call home.
The most outstanding talent lives amongst us.
All 68 million of us have a story to tell, write, perform, direct, produce, create and show the world.
None of us are the same.
Our strength is our diversity.
We fear nothing.
We're open to anything.
And originality means everything.
This way for unforgettable.
Contact Us
We welcome feedback. If you have a query or suggestion, please get in touch with our team here.