47th Toronto International Film Festival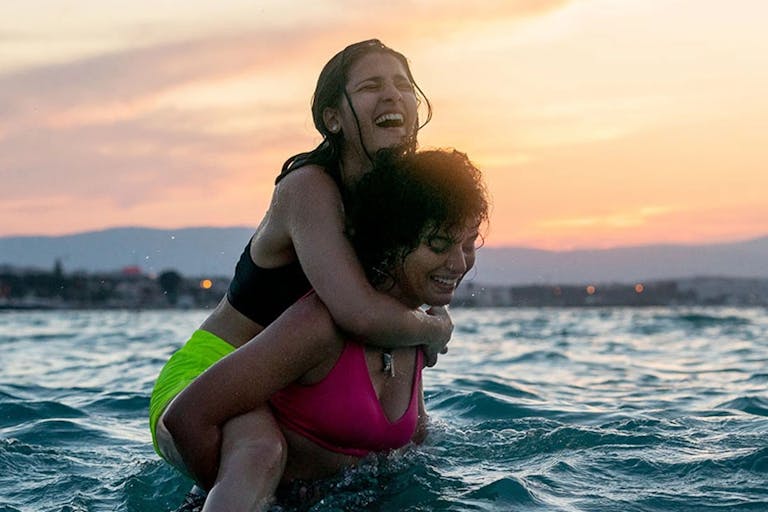 The Toronto International Film Festival, or TIFF, is famous for two things. First, it's often described as the friendliest of the major film festivals. Second, it shows films to the general public, making it more mainstream than, say, Cannes. But it's also a great place to see the movies that will dominate each awards season, because most Best Picture frontrunners make their debut in Toronto each year.
The 2022 Festival opened with Sally El Hosaini's The Swimmers. The Welsh-Egyptian director previously made a stir in 2013 with My Brother The Devil, and now she tells the true story of teenage refugee Yusra Mardini, who towed a boatload of refugees to safety before qualifying for the 2016 Olympics. Relative newcomer Nathalie Issa takes the lead, but note that El Hosaini has an eye for talent: her last film featured early roles for Letitia Wright (Death On The Nile, Black Panther) and Malachi Kirby (Small Axe).
The great stage and screen director Sir Richard Eyre unveiled Allelujah, the story of residents of a nursing home rallying to save it from closure. Based on a play by Alan Bennett (The Lady In The Van, The History Boys), this film stars Jennifer Saunders, of Absolutely Fabulous, and marks a reunion for Eyre with his Iris Oscar nominee Judi Dench among others.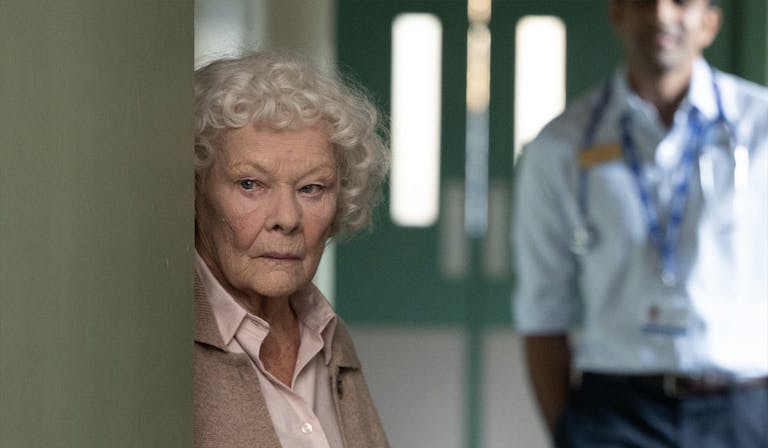 Speaking of Oscars, American Beauty Oscar-winner Sam Mendes, The Favourite Oscar-winner Olivia Colman and The King's Speech Oscar winner Colin Firth have teamed up for Empire Of Light. This embarrassment of riches brings us a love story set in a small English cinema in the 1980s, which also features Blue Story's Micheal Ward and Harry Potter's Toby Jones. It's a love letter to cinema itself, and a must-see for film fans everywhere.
Another plethora of Oscar veterans have collaborated on The Lost King, the story of the search for English King Richard III's lost tomb (eventually discovered under a parking lot). Stephen Frears, the director last Oscar nominated for The Queen, has recruited nominees Sally Hawkins (The Shape Of Water, Paddington) and star and co-writer Steve Coogan (Philomena) to tell the unlikely tale.
Shekhar Kapur, who helped launch Cate Blanchett's career with Elizabeth and Elizabeth: The Golden Age, also debuted his latest. What's Love Got To Do With It? is a cross-cultural rom-com set in London and Southeast Asia, both worlds that Kapur knows well. It stars Lily James (Mamma Mia! Here We Go Again) and Shazad Latif (Spooks, Penny Dreadful), and boasts supporting roles for comic geniuses Rob Brydon (The Trip To Italy) and Emma Thompson (Sense And Sensibility, Bridget Jones' Baby).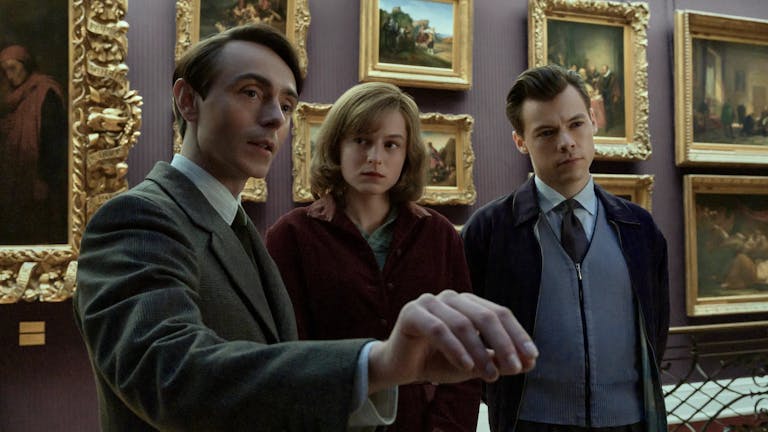 Finally, there was big news for "Stylers". Pop megastar Harry Styles has a leading role in My Policeman, a drama set in 1950s Brighton that has fans at fever pitch. Styles plays Tom, a gay man who marries Marion (The Crown's Emma Corrin) to cover up his relationship with Patrick (David Dawson of TV's The Last Kingdom) – which causes havoc in all their lives. The former One Direction star made his film debut in Christopher Nolan's Dunkirk and is starring opposite Florence "Lady Macbeth" Pugh in Don't Worry Darling this autumn – so pop's loss may be cinema's gain if he keeps up this momentum.
That's just a fraction of the British talent who were at TIFF this year  - look out too for films like Catherine Called Birdy, The Wonder and Aftersun! We hope this will give you an idea of the wealth and breadth of films which were on offer from the UK this time around – and keep an eye out to see the Oscar race take shape.