With schools out and the weather just about holding here in the UK, it's natural to be thinking about going somewhere warm for your summer break. But if circumstances mean that it isn't possible right now, or if you're just back from abroad and desperate to hang on to that summer feeling, turn to UK film and TV to give you a quick summer boost.
If you want an uncomplicated bit of escapism from everyday life, you can't go wrong with Mamma Mia! and its equally sun-drenched follow-up, Mamma Mia! Here We Go Again. The two musical adaptations are built around Abba's greatest hits, which combine with the landscapes of an idyllic Greek island and some blazing sunshine to give you the sort of refreshment that usually requires two weeks and a couple of lengthy flights. And we haven't even mentioned the star-studded company: Meryl Streep (The Iron Lady), Colin Firth (Love Actually, Supernova) and Pierce Brosnan (Die Another Day).
Also in Greece is The Inbetweeners Movie, a raucous coming-of-age comedy following a group of high school graduates on a rowdy vacation to Crete. The same group head to Australia for a 'backpacking trip of a lifetime' in The Inbetweeners Movie 2. It's fair to say that for these lads, neither trip quite delivers the sunshine and hedonism they are hoping for.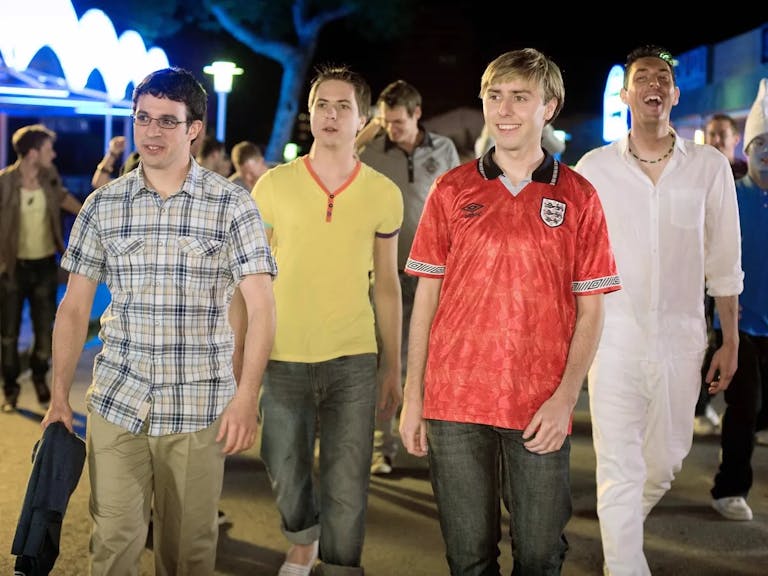 Released last year but set in the 1990s, Turkey is the setting for Aftersun, Charlotte Wells' Oscar nominated and heart-breaking debut film that stars Paul Mescal (Normal People) and Frankie Corio as a young father and daughter spending precious time together. Few films ever have so vividly evoked the feeling of a family holiday, with all the aimless leisure time, but this one also brings a deeply human relationship to life. Another touching holiday adventure is Monsoon, which sees Henry Golding (The Gentlemen) travel to Vietnam to scatter his parents' ashes. A love story and search for identity, it's another understated look at the opportunities of travel.
In a very different way that's also the theme of Eugene Levy's The Reluctant Traveller, a documentary show where the homebody film star goes around the world, much against his own better judgment, and discovers that there are good reasons to leave the house, from stunning sights to fascinating people. That could also be the subtext of Around the World In 80 Days, the most recent adaptation of Jules Verne's novel starring David Tennant (Good Omens, Doctor Who) as Phileas Fogg, on a 19th century quest entirely dependent on train timetables. He may need luck.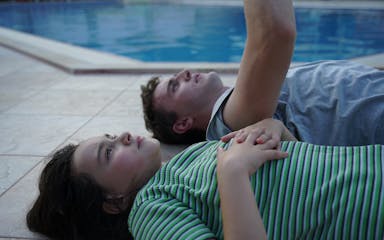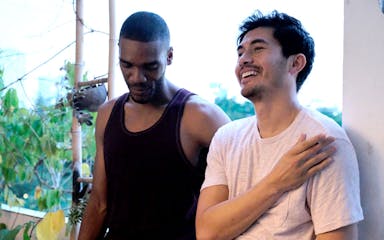 Set a little later and across the Mediterranean is Death on The Nile, Kenneth Branagh's (Belfast) interpretation of the Agatha Christie whodunnit. His detective Poirot potters about the pyramids, discovers a murder and finds a who's who of glamorous suspects. Poirot might have had some tips for modern TV drama The Tourist, starring Jamie Dornan (The Fall) as a Northern Irish man who finds himself in Australia and suffering from amnesia. He'll need to find out who he is and what's going on before it's too late.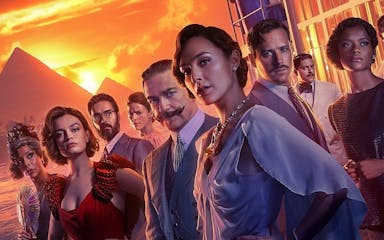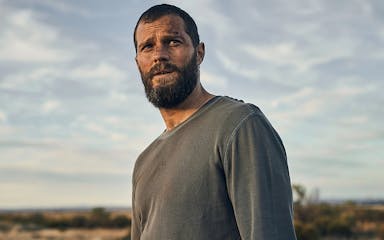 If you can't get away, it helps to remember that not all trips go as planned. The honeymooning couple On Chesil Beach, played by Saoirse Ronan (Mary Queen of Scots, Atonement) and Billy Howle (Outlaw King), quickly realise that they were never compatible, in a moving adaptation of Ian McEwan's novel. There are bigger disasters in Triangle of Sadness, an Oscar nominated satire that sees an ensemble of super-rich types put through a grotesque ordeal after their yacht runs into a storm. Colin Farrell (The Banshees of Inisherin) and Brendan Gleeson (Calvary) also have a tough time of it when they go to visit a "fairytale" city In Bruges, while the retirees of The Best Exotic Marigold Hotel, including Maggie Smith (Downton Abbey: A New Era) and Bill Nighy (Living), don't find quite what they bargained for when they arrive at their new retirement home in Jaipur. And the children in What We Did on Our Holiday have to cope with the death of their grandfather (Billy Connolly, Mrs Brown) and the divorce of their parents, played by Rosamund Pike (Radioactive) and David Tennant. Despite those themes, these are warm and often funny films, honest.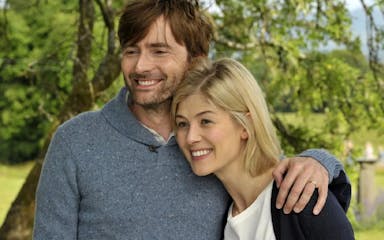 Perhaps the best solution is to choose your companions carefully, and consider Gemma Arterton. She had a great time romancing several men as Tamara Drewe, including Luke Evans (Scrooge: A Christmas Carol) and Dominic Cooper (The Escape). Then, in Summerland, she played a grumpy writer who reluctantly takes in an evacuee, but who slowly reveals her past love story with Vera (Gugu Mbatha-Raw, Belle). There are worse role models for all our summer holidays!