Discover the best UK film and TV in non-English indigenous languages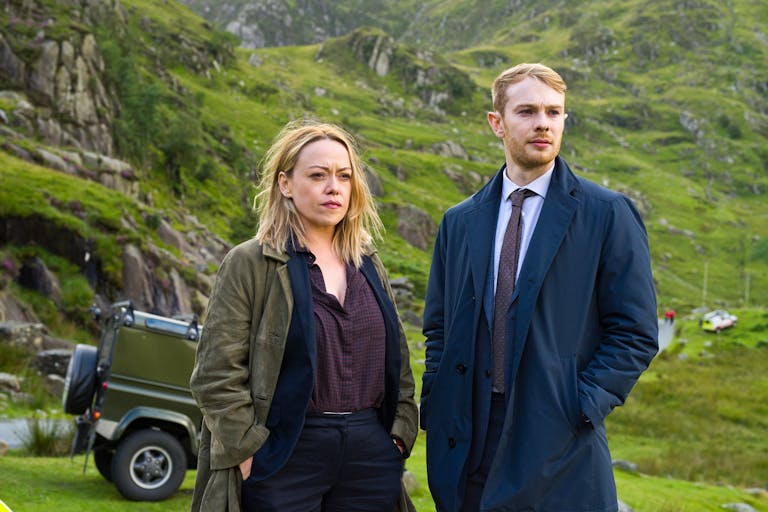 There are in fact 17 indigenous languages in the UK. These languages are a crucial part of the UK's rich storytelling heritage. As Rhona NicDhùghaill wrote in The Guardian in 2013: "Different aspects of our cultures and beliefs, our habits and history, not to mention our humour, are all encoded in our languages. By knowing them, we know ourselves better." In the evermore crowded on-line space, these voices and perspectives are increasingly important to protect and promote, ensuring they continue to find and entertain audiences around the world.
First broadcast in 2013, Aberystwyth-set cop drama Hinterland was the first BBC bilingual drama to feature both Welsh and English, leading The Guardian's Vicky Frost, when reviewing the show, to find herself "wondering why Britain doesn't have more bilingual drama."
Smash-hit historical fantasy series Outlander followed shortly afterwards, set between postwar Britain and the Scottish Highlands of the 1700s. Starring Belfast's Catriona Balfe, the show is not just a blend of genres, but of languages. Alongside English, there's a wee smattering of Scottish Gaelic, Scots and Scottish English, creating an air of broguish authenticity. Just don't say you don't ken what it means.
The increased interest in authentic portrayal of local communities likely paved the way for shows like Bannan, a Gaelic drama produced by The Inbetweeners' Chris Young. Released in 2014, the Isle of Skye-set drama was the first Gaelic-language TV series since the 90s and sought to depict rural life in Scotland beyond the realms of romantic adventure. While 2017-18 saw the release of Keeping Faith (Un Bore Mercher), a Broachurch-esque thriller filmed in Carmarthenshire (a breathtaking advert for the Welsh landscape) and Hidden (Craith), a Welsh-language police procedural that's equal parts gripping and gruelling, from the same creative team behind Hinterland, which are both filmed back-to-back in Welsh and English.
What has followed is an uptick in the number of productions, both scripted and shown in, their local languages. The last couple of years alone have seen the release of The Feast, a slow-burning and slyly political Welsh-language horror and Doineann, a pulsating thriller about an investigative journalist with ties to a criminal underworld and the first Irish-language film shot in Northern Ireland. Another first is Lorram (Boat Song), a lyrical and sensitive portrait of the fishing community in Scotland's Outer Hebrides and the first theatrically-released documentary entirely in Scottish Gaelic. Sol, a 28-minute animation about a young boy's encounter with grief, produced by Belfast-based Paper Owl Films was broadcast in all three indigenous languages (Welsh, Irish and Scottish Gaelic, with English subtitles).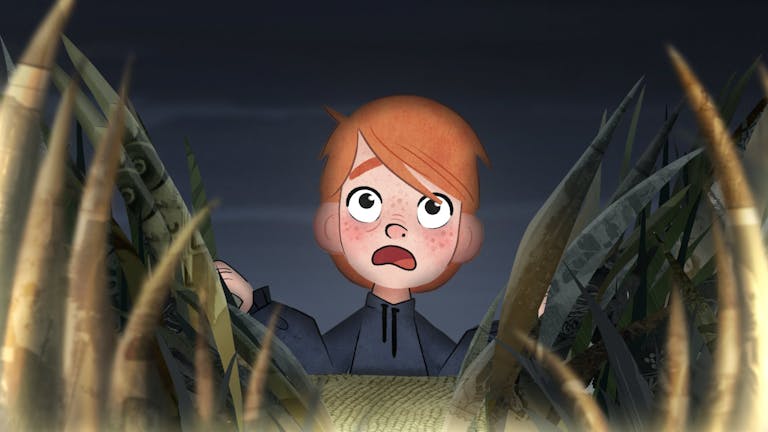 Directors have also proven themselves capable of working across languages. Welsh director Euros Lyn came up through television, making a name for himself directing episodes of Doctor Who, Sherlock and Happy Valley , before turning to film with the Welsh-language revenge-drama The Library Suicides (Y Llyfrgell), after which he took the reigns on the Welsh-set, but English-language feature Dream Horse. Since then Euros has gone on to direct Netflix's Heartstopper.
Coincidentally, the Polish director Agnieszka Holland who directed 1983, Netflix's first Polish original series, and who is also no stranger to working across languages, chose as her first English-language feature the British biographical thriller Mr. Jones - a film about the Welsh journalist who brought the genocidal famine in Ukraine in the 1930s to wider attention, which notably and rightly, also featured dialogue in Welsh.
As we continue to watch on the big and small screens UK films and TV shows embracing - and showcasing -  their non-English indigenous languages, we open a gateway to a whole new world of homegrown and high-end storytelling. Indigenous languages carry an air of authenticity and sense of place that is truly irreplaceable, and these programs show how vital and relevant they still are to modern UK.