This month sees the release of Dungeons & Dragons: Honour Among Thieves, a new comic fantasy adventure film based on the classic game. Starring Chris Pine, Hugh Grant and Regé -Jean Page, it's set in a magical world where shapeshifters and sorcerers mingle. But it was filmed largely in Northern Ireland, with some of the nation's castles (Carrickfergus, for example) and coastline (Ballintoy Beach) providing the backdrop for its titular flying lizards. So how did Northern Ireland become such an attractive location for a big blockbuster like that?
The most obvious explanation, of course, is Game of Thrones. The HBO series shot for nearly a decade in Belfast's Titanic Studios and at locations around Northern Ireland, and taught us to associate the hills of Murlough Bay or the pristine sands of Downhill with dark magic and epic battles. In the series' own geography, basically all of Westeros south of the Wall and north of the Neck was shot in Northern Ireland, as were most of the interiors for the show.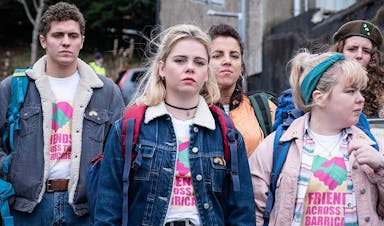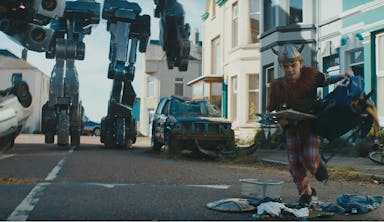 That wasn't the first big fantasy made in Belfast, however. Titanic Studios established itself with titles such as Your Highness and City of Ember, which starred Atonement's Saoirse Ronan opposite Bill Murray, before becoming home to Thrones for years. Guillermo del Toro (Pinocchio) visited for Hellboy 2: The Golden Army, setting up above the famous Giant's Causeway. Ben Wheatley shot his dystopian sci-fi drama High Rise in Belfast with a cast that included Tom Hiddleston (Thor, The Night Manager) and Jeremy Irons (The French Lieutenant's Woman, The Mission). Universal based their epic vampire prequel Dracula Untold, starring Luke Evans (Tamara Drewe) in the country too. Even the charming children's space-invasion adventure Robot Overlords, from writer and director Jon Wright (Grabbers), was made in Donaghadee and Carrickfergus.
It's no surprise, therefore, that in recent years filmmakers have recognised the potential of Northern Ireland's stunning landscapes. Robert Eggers came to make The Northman on, appropriately, the North coast, bringing with him Alexander Skarsgård, Nicole Kidman and an epic tale of revenge that regularly veered into the fantastical. Dungeons & Dragons filmed at roughly the same time as The School for Good & Evil, Netflix's young adult fantasy adaptation from director Paul Feig that starred Charlize Theron and Kerry Washington.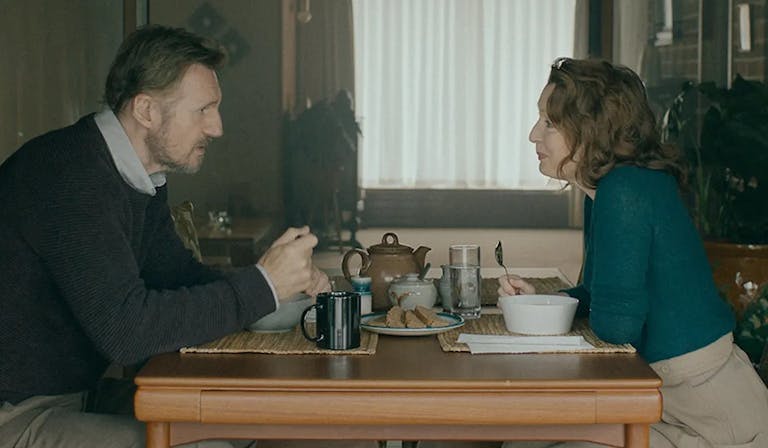 But it's not only fantasy that is coming out of this small corner of the world. James Gray's arthouse favourite The Lost City of Z largely took place in the Amazon, but did much of its shooting around Belfast. Starred Up, the prison drama that proved a breakthrough performance for Jack O'Connell (Lady Chatterley's Lover) was made in Crumlin Road Gaol, while at the other end of the class divide, Liv Ullman's Miss Julie, with Jessica Chastain (The Martian, The Forgiven) and Colin Farrell (The Banshees Of Inisherin) shot at the Castle Coole estate.
There are a wealth of films, such as '71, Belfast and Fifty Dead Men Walking starring Jim Sturgess (The Other Boleyn Girl), that depict the rich and complex history of Northern Ireland. Turner Prize winning artist turned Oscar winning director Steve McQueen (Small Axe, 12 Years A Slave) shot his debut film Hunger in part here, starring Michael Fassbender (Steve Jobs, Macbeth) and Liam Cunningham (Good Vibrations, The Wind That Shakes The Barley) as a hunger striker and priest debating the ethics of that protest. Entertaining coming-of-age sitcom Derry Girls is also set against the backdrop of The Troubles.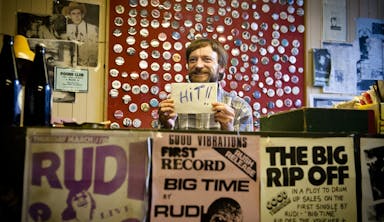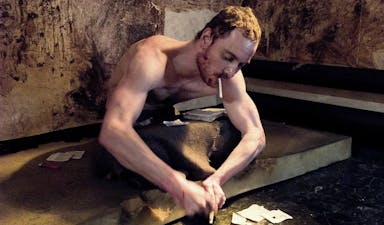 There are countless other local stories set in more recent times that are still being told here. Filmmakers Glenn Leyburn and Lisa Barros D'Sa broke through with the charming music shop true story Good Vibrations and followed that with the devastating Ordinary Love, starring local hero Liam Neeson (Widows, A Monster Calls).
It is also common to see intimate and moving dramas like Philomena, with Judi Dench (Victoria & Abdul) and Steve Coogan (Alan Partridge Alpha Papa, 24 Hour Party People) or local genre movies, like vampire comedy Boys From County Hell and horror film Mandrake. Thanks in part to Thrones and the generation of crew it helped to train, and partly to the irrepressible nature of the local scene, there's a thriving film industry in Northern Ireland – and, apparently, lots of homes for dragons.