UK films and talent at the Oscars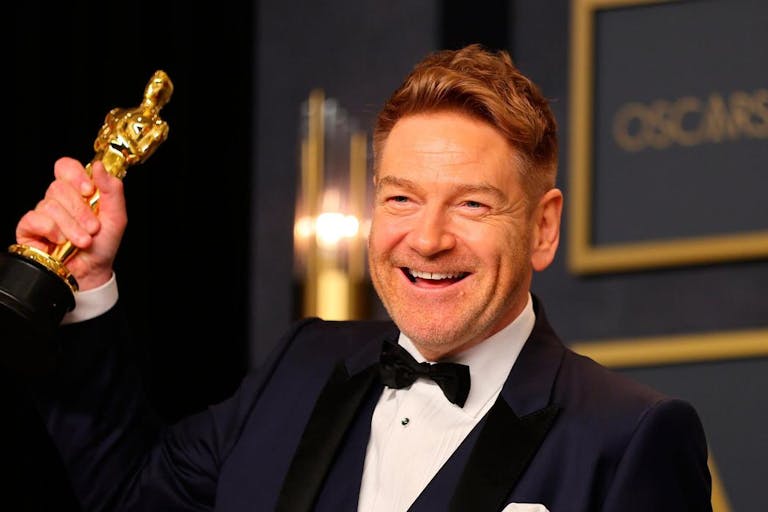 The last time that the Academy Awards ended without a single statuette for a UK talent was 1955. For a country that was never blessed with Hollywood's reliable sunshine, the UK has always had a presence at the highest level of filmmaking – and this year was no exception. There was wealth of UK talent contending for the 2022 Oscars, with some names you'll know and many you don't taking home awards on the night.
The UK's acting academies and theatre tradition have a well-deserved reputation for honing native talent to a fine point – a history that gave us recent acting winners like Gary Oldman for Darkest Hour and Eddie Redmayne for The Theory of Everything.
Sure enough, British actors saw nominations again this year. Benedict Cumberbatch was seen to be a Best Actor frontrunner for his performance in The Power Of The Dog as the hostile, damaged rancher Phil, building on his acclaimed performances in the likes of The Imitation Game, Patrick Melrose and Sherlock. One of his fellow UK competitors was Andrew Garfield for his extraordinary musical and dramatic turn in Tick, Tick… Boom!.
Olivia Colman also walked the red carpet, nominated for a third time in four years for The Lost Daughter following her Supporting Actress nomination for The Father last year. She won for The Favourite in 2019 and laughed that, "This is not going to happen again". Competition this year was tough with Colman up against a starry line-up, including Kristen Stewart as Princess Diana in Spencer.
In the Supporting categories, Northern Irish stalwart Ciaran Hinds was recognised for Kenneth Branagh's Belfast and his onscreen wife Judi Dench was nominated for Best Supporting Actress, her eighth career nomination. It's the same category she won with only seven minutes' screentime for Shakespeare In Love back in 1999.
Kenneth Branagh's Belfast was nominated for Best Picture, Director and Original Screenplay. These three nominations made Branagh the first person ever nominated in seven different categories: he was previously nominated in Adapted Screenplay (for Hamlet), lead Actor (Henry V), Supporting Actor (My Week with Marilyn) and Live-Action Short (Swan Song). On the night he took home the award for Best Original Screenplay - not bad for a wee boy from Northern Ireland!
The UK also saw success in the Live Action Short category too, thanks to The Long Goodbye, the visual accompaniment to the new album by musician and actor Riz Ahmed (Mogul Mowgli, Encounter) by Surge director Aneil Karia.
This year's Animated Short category saw Aardman Animations shortlisted again for their heartwarming Christmas film Robin Robin. That's the same UK studio behind the hilarious Pirates! Band Of Misfits and the beloved Shaun The Sheep Movie and A Shaun The Sheep Movie: Farmaggedon. Filmmakers Joanna Quinn and Les Mills also received a nomination for Affairs Of The Art, the fourth of their quirky, hand-drawn animations about unlikely heroine Beryl. Animation fans barely knew which cult favourite to root for.
But the Academy Awards are about more than stars. The producing team nominated for Best Picture frontrunner The Power Of The Dog included Iain Canning, Emile Sherman and Tanya Seghatchian, the British producers behind previous winner The King's Speech and acclaimed films like Shame and Widows.
The remaining British nominees were largely in categories described as "technical" – though "essential" might be a better word.
Awards making their way back to the UK include those for British-born editor Joe Walker, who took home the Best Editing award for Dune. While costume designer Jenny Beavan beat fellow Brit Jacqueline Durran to the Best Costume award. The pair were nominated for the violent glamour of Cruella and Baroque excess of Cyrano respectively,
In the make-up and hair category Nadia Stacey, Naomi Donne and Julia Vernon were nominated, also for Cruella.
In Visual Effects, a British presence is almost always guaranteed. London's VFX houses have worked on almost every blockbuster of the last two decades, as well as numerous dramas that you may not even know had a CGI element. This year's VFX nominees included winners Paul Lambert and Tristan Myles (Dune) as well as Charlie Noble and Jonathan Fawkner (No Time To Die), and special effects maestro Chris Courbould (No Time To Die).
With such a wealth of talent it seems unlikely that we will see another 1955 anytime soon. The United States and United Kingdom may be, as they say, two countries divided by a common language, but we share a love of cinema, and that always shines through.