79th Venice Film Festival Preview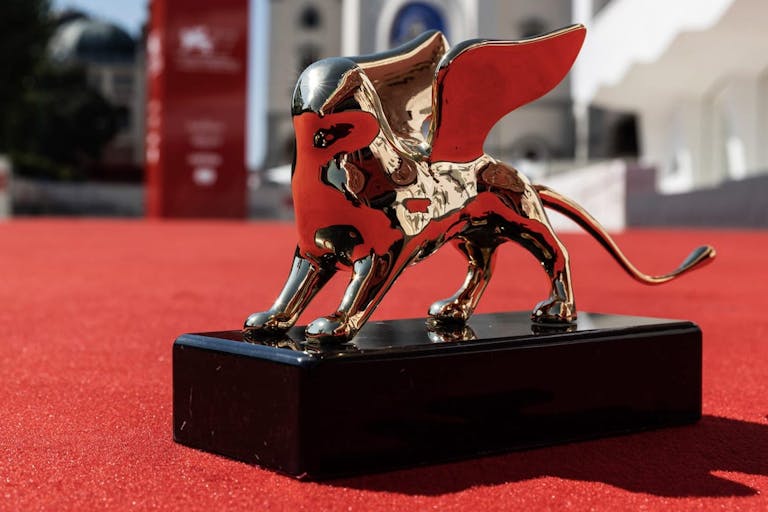 Early each September, the vaporettos and water taxis of Venice are filled with film critics and film stars visiting the lagoon city. They all want to see who will take home the Golden Lion at the Venice Film Festival, the world's oldest film festival. But they also devour the huge range of films for which the festival is famous, from European arthouse to crowd-pleasing blockbusters, and this year they're in for some treats.
It's worth noting that the festival matters more than ever for filmmakers, because Venice has become something of an Oscar bellwether in recent years. Films like The Favourite and Three Billboards Outside Ebbing, Missouri emerged from it with real awards momentum – so which films could be joining them this year?
One UK contender must be Florian Zeller's The Son, the director's family drama follow-up to The Father. Anthony Hopkins won an Oscar for the latter and returns here, this time along with Hugh Jackman, Laura Dern and Vanessa Kirby as the broken family at the heart of the story. Kirby, of course, won Best Actress last time she was in Venice in 2020 for her stunning performance in pregnancy drama Pieces Of A Woman.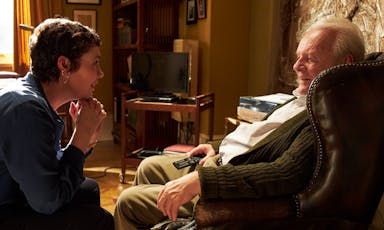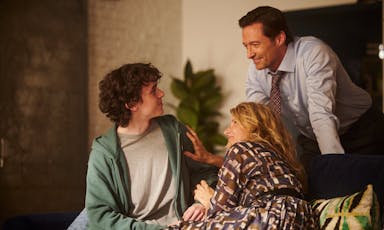 But she'll have strong competition this year. British actress Florence Pugh, the Lady Macbeth revelation who has gone on to star in the likes of Black Widow (shot chiefly in the UK) and Fighting With My Family, will be there out of competition with stylish thriller Don't Worry Darling, about a young woman (Pugh) living in an apparently ideal '60s company town. Or is it?
The film is the latest from Olivia Wilde and also stars Gemma Chan (Fantastic Beasts And Where To Find Them, Mary Queen Of Scots) and one surprising addition, a relative newcomer, pop sensation Harry Styles. Styles made his acting debut in Christopher Nolan's Dunkirk but he's building on that with a bigger role this time; expect the "Stylers," as his fans are called, to be out in huge numbers hoping for a glimpse of their hero.

But Styles won't be the only Brit pottering along the Grand Canal. Director Joanna Hogg is reuniting with Tilda Swinton, her star of The Souvenir films, for The Eternal Daughter; a film that is described as a "mystery thriller" but the biggest mystery right now is its plot. London-born Irish director Martin McDonagh is also in town with The Banshees Of Inisherin, the tale of a lifelong friendship that comes to an abrupt and violent end, with Colin Farrell and Brendan Gleeson as the broken bromance at its heart.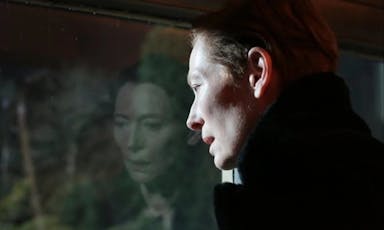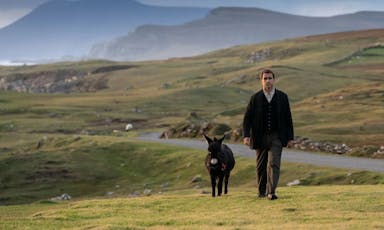 Two major British producers also have films in competition. David Heyman, of Harry Potter and Paddington fame, is one of the forces behind Noah Baumbach's opening film White Noise, adapting the cult novel by Don DeLillo and starring Adam Driver and Greta Gerwig.
Later in the competition Stephen Woolley and Elizabeth Karlsen (Interview With The Vampire, Carol) have produced Living, a remake of the Akira Kurosawa film Ikiru. Its story of a lifelong bureaucrat finally waking up to the possibilities of existence when he is diagnosed with a fatal illness comes to us thanks to director Oliver Hermanus and a cast led by Bill Nighy (Shaun Of The Dead), Tom Burke (The Souvenir, TV's Strike), Alex Sharpe (How To Talk To Girls At Parties) and Aimee Lou Wood (The Electrical Life Of Louis Wain).

It is, in other words, a packed schedule. If you are going to be in Venice for the occasion, better book a later gondola home so you can fit it all in. And if not, you can look forward to seeing all the big hits of the festival on awards stages throughout winter and, hopefully, on a screen near you soon!