When live music was halted by the pandemic, music fans could turn to a wealth of rock and pop documentaries to try to fill the gap. We're lucky that we're living in a great time for films about music. Just take a look at a fantasy festival line-up of extraordinary talent, all from UK filmmakers or about UK bands.

We open our music festival with cult favourites. The Sparks Brothers, from director Edgar Wright (Last Night In Soho, Hot Fuzz) chronicles the six decade musical career of Ron and Russell Mael, aka the Sparks Brothers, who have been pushing musical boundaries since the early 1970s and become musicians' favourite musicians. Follow that with Inna Da Yard, a film that does for reggae what Buena Vista Social Club did for the Cuban sound. Director Peter Webber (Girl With The Pearl Earring) gathered legends of the art form for a joyous, rousing celebration of Jamaica's premiere musical form.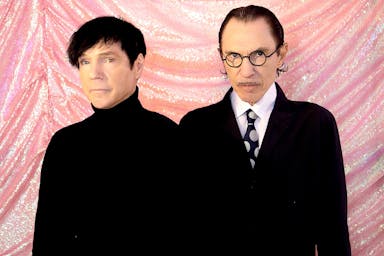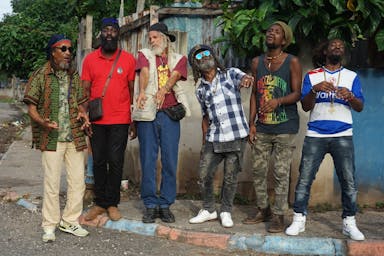 The cult section of the day finishes with three films devoted to the extraordinary Nick Cave. 20,000 Days On Earth comes from British artists Iain Forsyth and Jane Pollard, and takes the unusual approach of presenting a fictionalised "day in the life" of the Brighton-based Cave. That obviously made the musician more comfortable with crews, because he has since made two documentaries with maverick director Andrew Dominik, One More Time With Feeling and This Much I Know To Be True. The former was already underway when Cave's son Arthur tragically died in a fall, but continued to follow Cave's grieving process, giving it an extraordinary emotional impact.

That brings us to a series of surprisingly emotional stories about major pop successes, like the emotional whammy of Asif Kapadia's Amy. The director, also known for Senna and Diego Maradona, charts the rise and tragic decline of Amy Winehouse, giving full voice to her genius as a singer and her troubles as a person. There's a searing account of Sinead O'Connor's life in 2022's Nothing Compares, which suggests she was not quite as unreasonable as history and the media portrayed her. Similarly Bros: After The Screaming Stops is an extraordinarily candid account of the '80s teen idols reunion concert. The Possibilities Are Endless, about singer Edwyn Collins' recovery from aphasia, is also moving in its chronicle of his struggle to return to his singing career after a near death experience.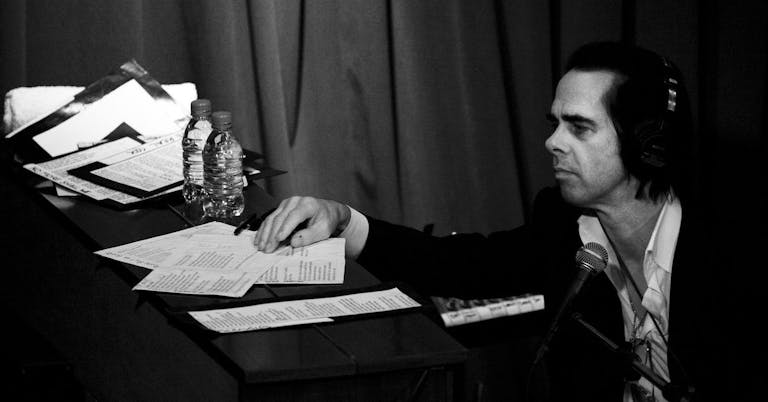 After that come the headliners. If you're an Oasis fan, Mat Whitecross' 2016 hit, Supersonic, tells the whole story of the band's rise to the pinnacle of the music business, reminding you just how funny and frank the Gallaghers and their bandmates are. You can chase that with not one but two efforts on Liam Gallagher's post-Oasis career, As It Was and Knebworth 22, showing the Oasis frontman's evolution.

Their old Britpop rivals had the documentary treatment in Blur: Starshaped, an intimate look at life on the road with Blur at the height of their early 1990s fame. There's similar extraordinary access in Coldplay: A Head Full Of Dreams. Director Mat Whitecross went to university with the band as they were formed, giving him astonishing behind-the-scenes insights to his old friends.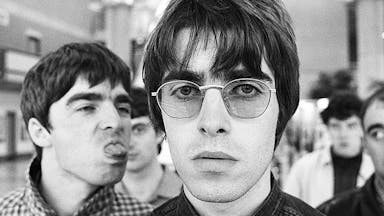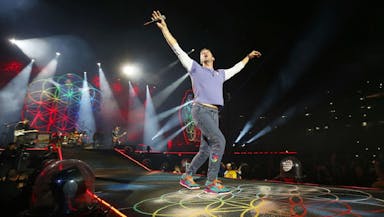 Our virtual music festival wraps up with a late-night punk extravaganza. Filmmaker Julian Temple (Absolute Beginners) was on the scene with the Sex Pistols in their heyday, and chronicled their story in 2000's The Filth And The Fury. He followed that with Joe Strummer: The Future Is Unwritten, about the hugely influential frontman of The Clash, and wrapped his loose punk trilogy in 2009 with Oil City Confidential, about Canvey Island pub rockers Dr Feelgood. It wasn't only men who embodied the punk spirit, however. Rebel Dykes follows the loud and proud punk lesbian scene of the 1980s, and Poly Styrene: I Am A Cliché examined that punk icon through the eyes of her daughter, Celeste Bell.

It's a line-up that any Glastonbury programmer would kill for, though they'd need access to a time machine to make it happen. In the real world, only film can bring us so much musical history in such fascinating, entertaining form.